@Xreactor_Team
HAS BEEN ONLINE FOR 16d 12h 33m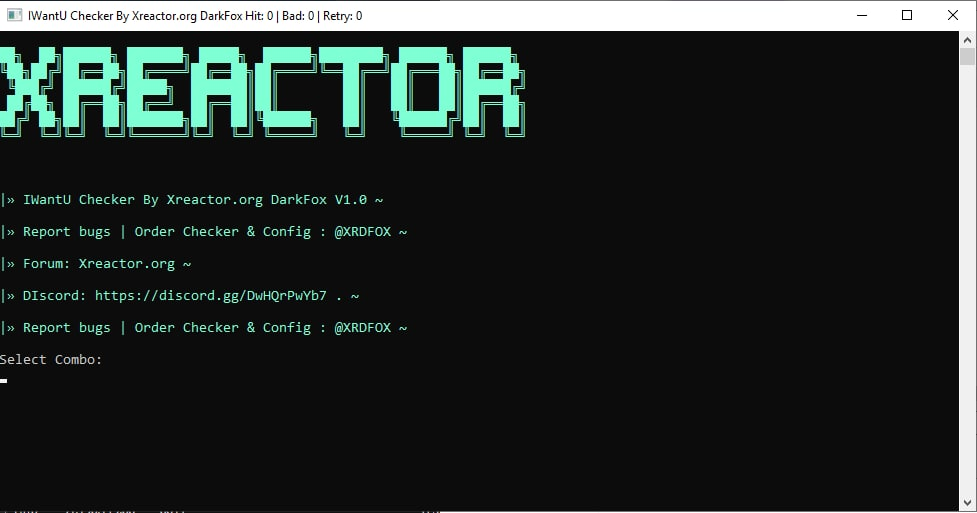 IwantU Account Checker
Site : IwantU.com
Coder :

DarkFox


Capture : Yes
Proxy : HQ - or Good Http

​

Posts

1
Joined

Feb 11, 2021
Likes

0
Points

0
Credits

0
HAS BEEN ONLINE FOR 1m

Active Member
HAS BEEN ONLINE FOR 5h 36m
View attachment 906

IwantU Account Checker

Site : IwantU.com

Coder :

DarkFox


Capture : Yes
Proxy : HQ - or Good Http

*** Hidden text: cannot be quoted. ***

​
Hey is that good?
Godlike Member
HAS BEEN ONLINE FOR 3h 27m
View attachment 906

IwantU Account Checker

Site : IwantU.com

Coder :

DarkFox


Capture : Yes
Proxy : HQ - or Good Http

*** Hidden text: cannot be quoted. ***

thnks man for it

​
Before replying a post ! Here at xreactor.org, we require high quality posts, so dont send short messages like "cool", "thanks", "lol", "ewqopdjks" or etc, otherwise you will be banned.
XREACTOR.ORG
Xreactor is a cracking forum that fits everyone's needs. You can get free premium accounts, hacking tutorials and various leaks from scripts to leaked software. You can also make a lot of new friends and build up your brand through our store.
---
To contact us, you can send our management team a message.
©Xreactor.org
2019 - 2021 | All Rights Reserved. Made with for the community.
Xreactor.org Custom Build v1.8.2
This site uses cookies to help personalise content, tailor your experience and to keep you logged in if you register.
By continuing to use this site, you are consenting to our use of cookies.